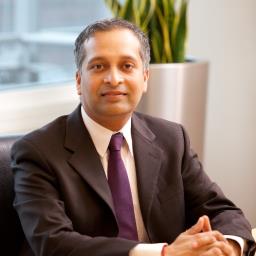 Sulabh Agarwal
As Accenture's Global Lead for Payments, Sulabh helps organizations across the world navigate the shifting payments landscape, combat lost payments revenue, and control and mitigate operational risk throughout the payments value chain. Sulabh's global remit oversees 5,000 payments practitioners. He is responsible for Global Capability Development for Accenture's Payments practice including thought leadership, campaign management, training and marketing. Sulabh regularly presents at round tables, seminars and conferences like SIBOS and Money2020 on issues relating to the industry. Throughout his career, Sulabh has directed numerous client engagements ranging from defining strategy through to systems integration and implementation.
Alessandro Agnoletti
Alessandro Agnoletti is Group Head of Digital Currency & DLT at Nexi with responsibility for positioning the Group in the field of digital currencies and the application of DLT technologies to new payment solutions. He was previously Group Head of Innovation at SIA and held various roles in strategy and innovation at Bain & Company, H-Farm and CDILabs. Graduated in International Management from the Catholic University of Milan, he also holds an MBA from the Collège des Ingénieurs in Paris.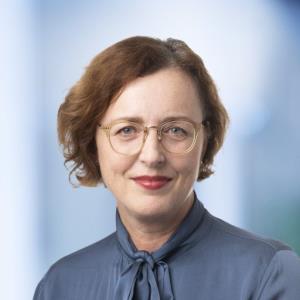 Camilla Åkerman
As of September 1, 2022, Camilla Åkerman was appointed Secretary General of the Nordic Payments Council (NPC), with main objective to contribute to harmonised payments in the Nordics by developing and maintaining NPC payment-, and other payment related schemes, such as the recently published NPC Confirmation of Payee Scheme. With 30 years of banking experience, most of which has been focused on payments and clearing and settlement mechanisms, Camilla has gained a comprehensive understanding of the various components of payments infrastructures as Product Manager for payments, and by heading teams for reconciliation and funding of the bank's correspondent- and central bank accounts.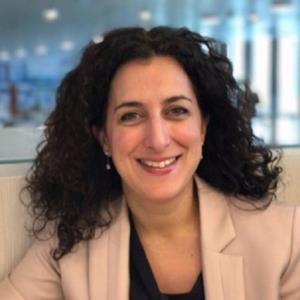 Inés Alonso Rodríguez, CAd
Inés Alonso works at BBVA, in Advisory GTB Global, the team responsible for structuring, arranging and promoting sustainable transaction banking products, supported by strong data analysis and market intelligence. Inés joined BBVA in 2003, and has developed her professional career in Corporate Banking. Inés spent 5 years in the Trade Finance and Supply Chain Finance areas, followed by 12 years working as an account manager in Madrid, mostly covering Construction and Infrastructure and Energy clients. Inés holds a Law and a Business Administration degree from University Carlos III (Madrid, Spain).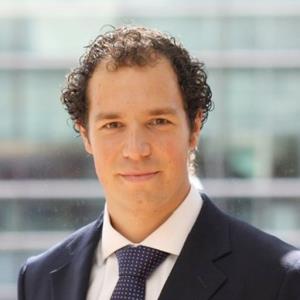 Erik Alstromer
Erik is Form3's Head of Product for Europe, whilst also managing the global roadmap strategy for further expansion outside the UK/US/EMEA. Previously, he led Form3's build-out of the US market, with rapid expansion of services and particular focus on RTP, FedNow, ACH (TCH and Fed) and Wires (CHIPS/FedWire). Erik holds a Master degree in International Securities, Investment and Banking. Specialties: Real-Time Payments, APIs, International Cash Management, ISO20022 XML, Agile Development Methodology, SEPA, Bacs, FPS, SWIFT, POBO, ROBO, In House Banks, Payment Factories, Sub-ledger Virtual Account Management.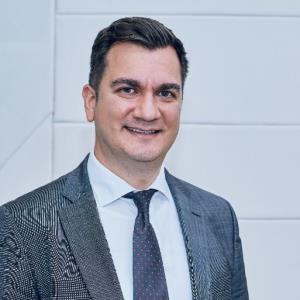 Koral Araskin
Koral works in Deutsche Bank's Institutional Cash Management (ICM) business and is located in Frankfurt as Head of Liquidity Solutions. He is balancing between client needs for liquidity solutions, balance sheet discipline and on the net interest income the business earns from its activities. ICM is an important pillar of Deutsche Bank's Corporate Bank unit and provides a wide range of payment and cash management services that allow clients leveraging global clearing infrastructure as well as a comprehensive array of liquidity solutions. In his almost two decades with Deutsche Bank he held various positions in transaction banking as well as technology and operations.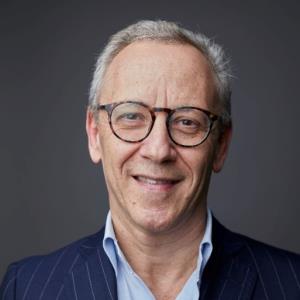 Daniele Astarita
Daniele has over 20 years of experience in payments across the entire value chain. He has been working with banks, processors and fintechs to build their business case for new payment services, as well as design solutions to deliver these services to market. Daniele is an expert in real-time and open payments, supporting Financial Institutions and Intermediaries payment ecosystem digitalization plans. Within ACI Daniele is the European advisor for instant payments, central infrastructures, payment hubs, RTGS - and associated ISO migration - and end-to-end transaction processing. Daniele is a member of the EPC Scheme Technical Forum (ESTF) and ACI deputy representative at EBA Clearing, joining working groups that shape the industry.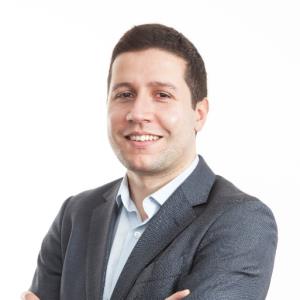 Paulo Barbosa
Open Banking expert and Banfico COO, an accomplished leader with a proven track record of success across Europe, Brazil, India and Saudi Arabia. With over 10 years of experience in financial services, Fintech, and payments. Prior to joining Banfico, he was part of the founding team of MyBank, a pan-European OBeP. He also founded Xpandvertex, a boutique consulting firm, and served as the Head of Service Management of Open Banking Europe, where he oversaw the pan-European Directory for TPP regulatory verifications. He's a true technology and innovation addict, having lived in 6 different countries and worked with diverse teams across the globe.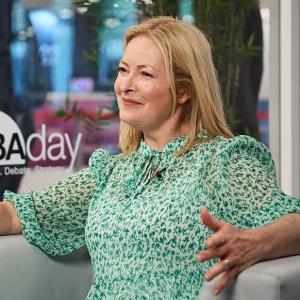 Debi Bell
For Debi Bell-Hosking, being invited to moderate the EBAday Closing Ceremony is like returning home. For over 10 years Debi has interviewed and got to know EBAday delegates as a freelance presenter for Finextra TV. And when the pandemic presented its own challenges, Debi co-hosted and moderated the EBAday agenda online, from home. As a moderator, Debi strives to turn payments & fintech into storytelling about what does and doesn't work - inviting attendees to contribute their own ideas and consider future innovations. When not at EBAday, Debi hosts and moderates live events & roundtables on a wide range of topics. Do take a stroll through Debi's LinkedIn profile.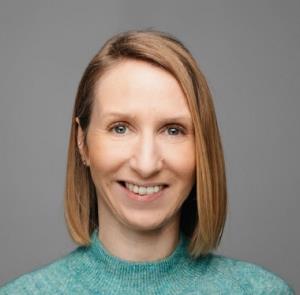 Sara Berujon
Sara Berujon is the Country Product Head for J.P. Morgan SE, Luxembourg Branch. With 15+ years of experience in Banking and Payments in Luxembourg, Sara is an expert in digital payments, processing infrastructure, and innovative payments products. In her role at J.P Morgan, she oversees strategic activities for Wholesale clients, focusing on delivering regional growth, identifying industry trends and ensuring Payments overall governance for Western Europe. Although a French citizen, Sara has been living in Luxembourg since 2005.<br />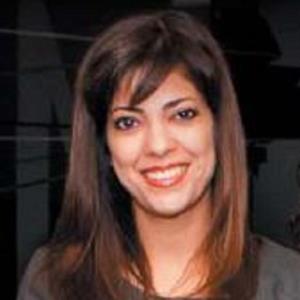 Dayana Borrero
Dayana Borrero is Head of Institutional Cash Management and Trade Sales & Client Management in Iberia within the Corporate Bank at Deutsche Bank. Based in Madrid, she manages the client management, service and KYC teams and is responsible for the development and strategic growth of cash management and trade services provided to financial institutions in Spain, Portugal and Andorra. Dayana started her banking career with Bankers Trust in the US in 1993, where she was responsible for developing the Andean Region portfolio of clients within the Wealth Management Division.
Gijs Boudewijn
Gijs Boudewijn has extensive experience in domestic as well as international payments related issues. He is Chair of the Legal Support Group of the European Payments Council (EPC) after serving several terms as Board member, and Vice-Chair of the Payment Systems Committee of the European Banking Federation (EBF, after having served 3 terms as Chair). Closely involved in PSD2 matters, open banking and the RTS of the EBA. He is member of the SPAA Multi Stakeholder Group of the EPC and Vice-Chair of the European Card Payments Association (ECPA). Last, he is a member of the Payment Systems Market Expert Group (PSMEG) of the European Commission. He is a regular speaker at national and international conferences.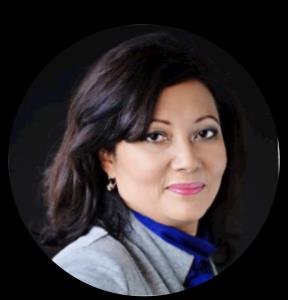 Sheri Brandon
Sheri currently is the Chief Market Officer for the Northern and Western region within Worldline Financial Services and has been with the company since 2020. Sheri has been in payments her whole career and was at the base of shaping the rulebooks for Sepa payments and the cards framework. Sheri holds a BSc in computer science and is a strong believer that technology makes everything better and that this has been the big driver in shaping the payments industry to where it is today.<br />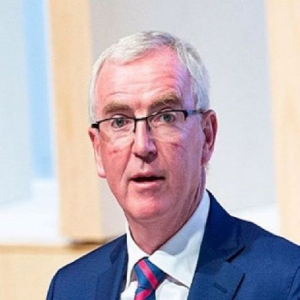 Vincent Brennan
Vincent is a Senior Advisor / Transformation Director for Banking and Payments at Accenture having previously held senior executive roles in Payments, Operations, Transformation and Regulatory Change, Operational Resilience and Crisis Management at the Bank of Ireland Group. He is the former Deputy Chairman at the Euro Banking Association (EBA) and former Chair of the EBA Open Banking Working Group (OBWG) where he led thought leadership activities on the Digital and Open Banking agendas.Banking Working Group (OBWG) where he led thought leadership activities on the Digital and Open Banking agendas. He champions Accessibility under the Diversity and Inclusion agenda, in the work place, in sports as well as in society generally.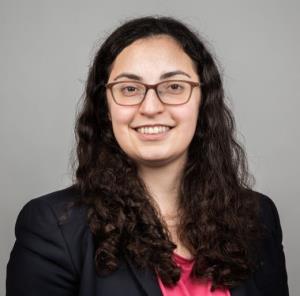 Bonni Brodsky
Bonni Brodsky is a managing consultant at Lipis Advisors, a boutique strategy consulting firm focused exclusively on the payments industry. She leads custom consulting projects for banks, market infrastructures and IT suppliers on areas relating to payment system strategy and design, cross-border payments, and digital currencies. A former central banker, she worked as a senior money market trader and liquidity analyst on the Federal Reserve Bank of New York's Open Market Trading Desk. She currently works as a consultant for the EBA's Liquidity Management Working Group.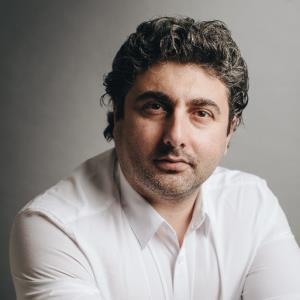 Danny Butvinik
As Chief Data Scientist at NICE Actimize, Danny leads cutting-edge research and development of data-driven strategies that help the organization and its clients derive valuable insights from complex data. His technical expertise and leadership skills make him a valuable asset to any organization seeking to grow its data-driven culture and increase its intellectual property. Additionally, Danny is a highly influential voice in the Artificial Intelligence and Data Science community, with over 80,000 followers on LinkedIn. Danny Butvinik is an accomplished executive with extensive experience in the Artificial Intelligence and Data Science industry.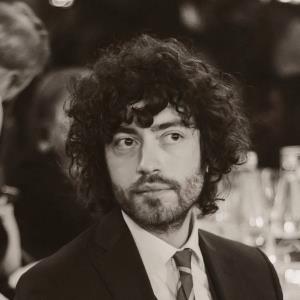 Enrico Canna
Enrico is extremely passionate about defend his customers' payments and digital experience. Head of Antifraud of Intesa Sanpaolo since 2021, Enrico is very proud to be part of a so ethical and motivated team. Throughout Enrico's career, he has been driven by his intellectual curiosity to find answers to most difficult problems. Enrico likes to think that he's an atypical computer science engineer, with big creativity and a strong focus on the goal. In the past Enrico has been digital channels' manager on business side, giving him the opportunity to better understand the customer needs and how to better improve the cybersecurity strategy.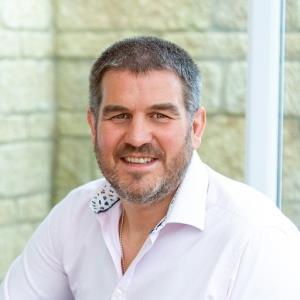 Edward Chandler
Ed Chandler joined Visa in 2021 and is Senior Vice President responsible for the New Flows business in Europe and leader of the Global B2B Travel business. Ed is responsible for accelerating digital money movement between individuals, businesses and governments in Europe, and is driving alignment across the European New Flows businesses, Visa Business Solutions, Visa Direct, Treasury-as-a-Service, and Visa Government Solutions, as well as MS&A, Visa Consulting and Analytics, and all functional teams to drive incremental value for our clients. Ed also leads the Global B2B Travel business, a strategic growth driver for Visa.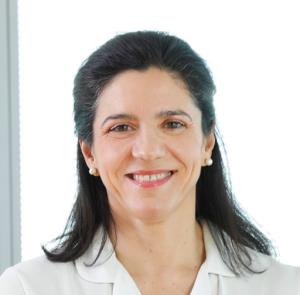 Pilar Clavería
More than 20 years in the payments industry including commercial, operational and IT roles. Since September 2008, Pilar Clavería is the Payments, Operations and Procedures Advisor at the Spanish Banking Association. Currently she is member of numerous European and national committees and working groups related to payments, cybersecurity and digital issues representing the Spanish banking industry at the European Payments Council; European Banking Federation, IIF. At national level she is Member of the National Payments Committee chaired by Bank of Spain and of the Commission on the Digital Society at the Confederation of Employers and Industries of Spain, among others.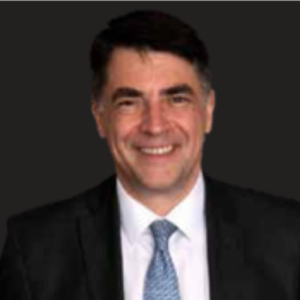 Joshua Cohen
Joshua Cohen is the head of the Liquidity Management business line at iGTB. He brings a wealth of experience in transaction banking and financial markets to this role, having previously held senior management positions with Standard Chartered Bank, Nedbank, and Scotiabank Group in Europe and Asia. He also founded Eurobroker's emerging markets Eurobond desk in the early 1990s. Joshua is a seasoned public speaker and has been published in several industry journals. He has also developed and delivered training programs for various institutions, including the Asian Banking School, Marcus Evans, GTR, and ICC Academy.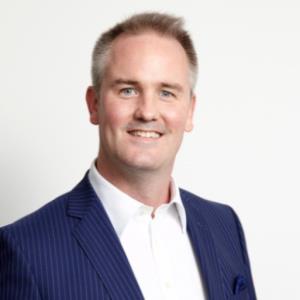 Cal Corcoran
After serving as CIO in diverse industries over the past decade, Cal Cocoran became managing director/CIO for Barclays, where he provided technology expertise for four years. Cal joined Microsoft in 2022 as global head of banking, focused on depth sales strategy for Microsoft's top-tier banking customers worldwide.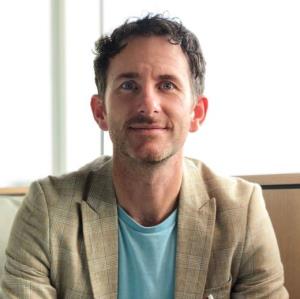 David Cunningham
David Cunningham is Global Head of Strategy and Partnerships for Digital Assets at Treasury and Trade Solutions (TTS) in Citi's Institutional Clients Group (ICG). This multi-billion-dollar business, which includes Payment, Receivable, Commercial Cards, and Trade and Cash Management is one of the largest global businesses within Citi's ICG, encompassing integrated working capital solutions serving public sector clients, corporate and financial institutions. David has been driving Citi's Digital Asset strategy to enable our customers to benefit from the efficiencies and new business models gained from DLT technology.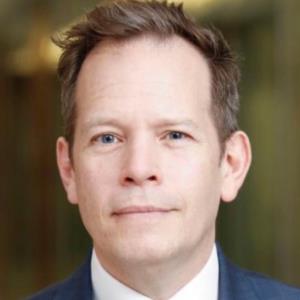 Peter Dehaan
Peter has many years of experience within the banking sector. Before joining SmartStream he was at Lloyds Bank managing treasury & liquidity services. Previous to this, he was at Citibank for almost 16 years in different roles as a correspondent banker responsible for Financial Institutions, along with product management within Global Transaction Services. Peter is the Global Head of Business Development for TLM Cash & Liquidity Management, focussed on engaging with both new and existing clients to achieve improved operational efficiencies along with meeting regulatory requirements and stress testing obligations.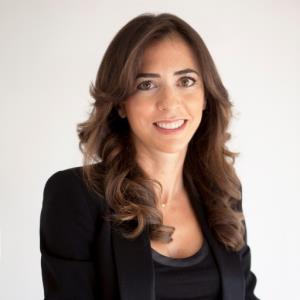 Susana Delgado
Susana is the Head of Consumer & SME Payments Strategy at Swift. In her role, she defines long term strategies for Swift to support its banking community in delivering instant and frictionless payments for the Consumer and SME market segments. In her 20 years of professional experience, she has worked for financial institutions such as Santander, where she was COO of a cross-border payments business and lead digital strategies within the consumer fintech ecosystem, and early on in her career she worked for Citi in its credit cards business. She has also been a management consultant for McKinsey and a member of its payments practice.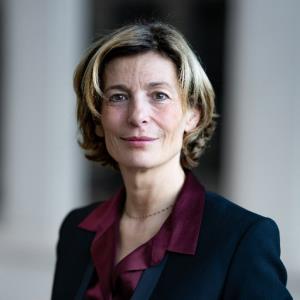 Marianne Demarchi
Marianne Demarchi has more than 25 years of experience in financial and banking services in Fintech as well as in major international groups. She has had increasing responsibilities in business development, digital transformation, and company management. In 2022, she joined SWIFT as Head of European Strategic Accounts and was subsequently appointed Chief Executive Europe as of December 2022, covering Business Development across the region. From 2017 to 2021, Marianne was COO and member of the Board of Monext, a Payments Fintech, subsidiary of Credit Mutuel Arkea Bank.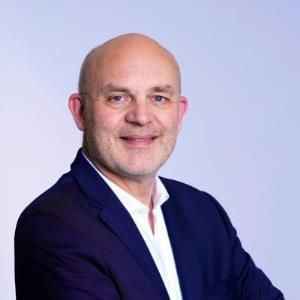 Fabrice Denèle
He is the former and first CEO of BPCE Payment Services, the cards and payment processing company for Caisses d'Epargne and Banques Populaire and a series of partners backed by BPCE Group, for which he has built the foundations as well as the new organization and Executive team while refocusing on core business. He is also member of the SWIFT Board of Directors, he chairs the European Savings Banks Group (ESBG) Payments Committee and the Visa France Clients Council. He was member of the Visa Europe Board of Directors as well as STET, Cartes Bancaires and Nexo Standards Boards. He is a member of the European Payments Council and several bodies related to payments in France and Europe.
Carmen Dengra
Carmen joined PagoNxt almost 3 years ago and has been leading the Santander CIB business relationship as Customer Success Officer. It is one of the first businesses that was put into production using the PagoNxt Payments platform. Her experience spans diverse industries, from energy and software to finance, and includes both multinational corporations and startups. She has devoted her career to business transformation: from ensuring compliance with changing regulations, to driving digitalization. Carmen's international exposure has enriched her working culture and honed her ability to collaborate effectively with teams worldwide, from South Korea to Brazil. Born and raised in Madrid, she has called London her home for the past 15 years.<br />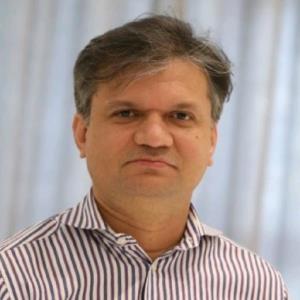 Abhinav Desai
Abhinav has over 20 years' experience in Sales, product development and Europe and MEA with proven record of partnering with established names in banking and finance. Abhinav has played a key role I shaping the direction and strategy of Open Banking and compliance solutions.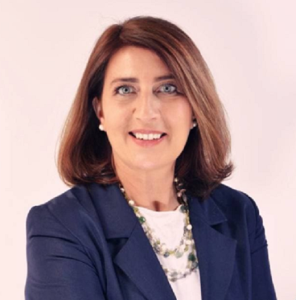 Maria Adele Di Comite
She is Research Director responsible for the IDC Financial Insights Worldwide Corporate Banking Digital Transformation Strategies program. She is an expert in financial services strategy, cybersecurity, and regulatory evolution. with significant experience in Financial Services, System Integration, and Consulting. She investigates the challenges and opportunities related to the future evolution of the banking industry, its ecosystems, and the changing paradigm of all highly interconnected stakeholders. Her focus is on innovative technological solutions, open banking, and digital transformation to enhance Corporate and Retail banking services. Prior to IDC she worked with JP Morgan, and Euroclear, in Beligum.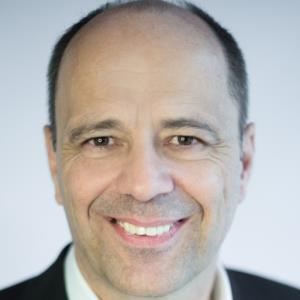 Frank Dux
Frank Dux is a Member of the Management Board at coconet, a software company for Corporate Banking. He is Managing Director and leads a team of professionals with experience in different areas to provide state-of-the-art corporate banking software of the next generation. Frank started his career in Financial Services in 1996 as Technical Consultant at Accenture. In 2007, he joined coconet, which is now the market leader in corporate banking platforms. Bringing 26 years of experience in the financial sector, Frank Dux understands the complex functional requirements of corporate banking and can align them with existing product features or develop new solutions.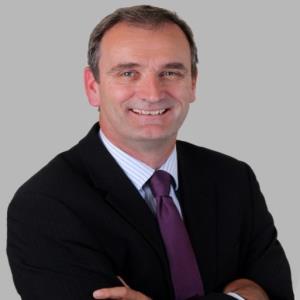 Simon Eacott
Simon has extensive experience in the Payments industry, with expertise in strategic change programmes, cash management sales, operations and product management. In his current role as Head of Payments for NatWest Group, Simon is responsible for setting the Groups Payments strategy including, Product and Scheme management, Operations and Innovation. Previously the Head of Product Development & Innovation, Simon led the Payments customer centric Innovation programme together with product / scheme responsibilities. Well-known and respected at industry fora, Simon is chair of the Strategic Participant Group supporting Pay.UK and has recently taken up a position as an Advisory Board member of Pennies (pennies.org.uk).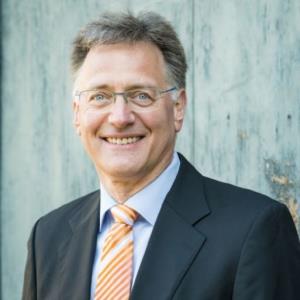 Thomas Egner
Thomas Egner is a veteran of transaction banking. Since 2016, he has been the Secretary General of the Euro Banking Association (EBA), serving its more than 160 member institutions in supporting a pan-European vision for payments. <br />Prior to joining the EBA, Thomas worked for Commerzbank where he was responsible for defining and developing clearing and settlement strategies. As member of the bank's SEPA Program Management Team, he was closely involved in the implementation of the Payment Service Directive at Commerzbank. Over the years, Thomas represented Commerzbank in the EPC and represented the German banking community in Swift and ISO committees. He also contributed to different German and pan-European payment committees.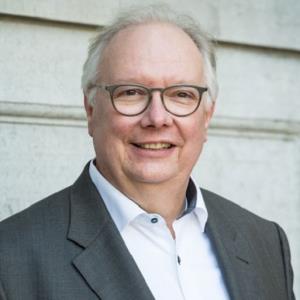 Wolfgang Ehrmann
Wolfgang Ehrmann is Head of Savings Banks and Banks/CashManagemant at Helaba (Landesbank Hessen-Thüringen). He has been a member of the Savings Banks and Landesbank Group since 1987. From 2012 to March 2020, he was responsible for product sales for domestic banks and savings banks at Helaba (Düsseldorf) in the cash management area. Prior to that, he was in charge of the Savings Banks and Domestic Banks business areas in the Transaction Services division of WestLB AG. Wolfgang represents his banking group in various national and international committees. He has been a member of the Board of the Euro Banking Association (EBA) since May 2010, and in October 2014 was elected Chairman of the EBA Board.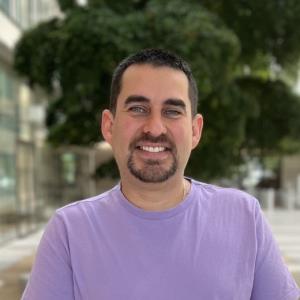 Demis Estabridis
Demis is passionate about innovation and everything that doesn't yet exist. A serial entrepreneur at heart, a corporate innovator by profession. At Gini, he is responsible for exploring new payment methods that are not yet common in Europe, much inspired by the alternative payment methods he has encountered around the world. Leading Gini's A2A payment initiatives, Demis designs new business models for our banking partners. Among his main areas of focus are user research studies on banking apps and various experiments to understand consumer behaviour both qualitatively and quantitatively. Further, he engages with banks and partners who want to join us in building more efficient payment rails based on SEPA credit transfer schemes.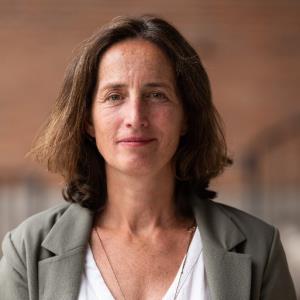 Raquel Galán Martínez
Raquel Galán is Executive Director and Senior Sales and Relationship Manager of International Financial Institutions at BBVA. She has been responsible of the transactional relationships with financial institutions in Continental Europe and North of Africa since 2012. Prior to that, Raquel has been working in different positions within CIB. She started at Market Risk Unit, which led her to BBVA New York Branch. Thereafter, she worked at the DCM team back in Madrid, where she had various responsibilities. She was Head of the Medium Term Notes Desk at the Global Markets unit from 2007 until 2009. From 2009 to 2012, she lived in Qatar.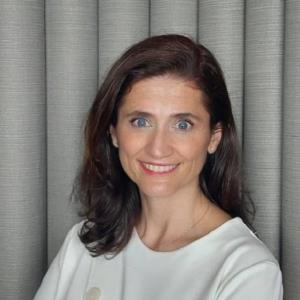 Clara García Benedito
Clara García Benedito works at BBVA, where she is Head of Global Solutions & Business Development for Commercial and Corporate Banking which purpose is to create end to end treasury solutions for enterprises that operate worldwide, through channels and solutions in BBVA Pivot ecosystem. Clara has +15 years of business development experience in banking. She joined BBVA Group in 2006, participating in the Transaction Services in Spain After, in 2008 she moved on to the Global Product where she has developed different roles and initiatives.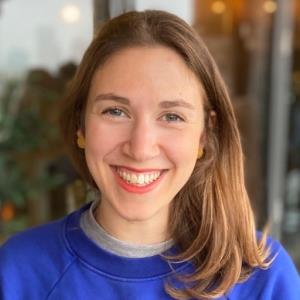 Annie Gilchrist
Annie joined Currencycloud in 2020, and has played a crucial role in its product team through several years of explosive growth and a billion dollar exit to the Visa Group. Annie now drives the team defining how Visa's acquisition impacts CC whole product strategy, and is deeply fascinated by the world of cross-border payments. Prior to CC, Annie spent several years working as a lawyer for Freshfields before quitting to pursue her love for creating things - learning how to code and starting her career in product at a legal tech startup.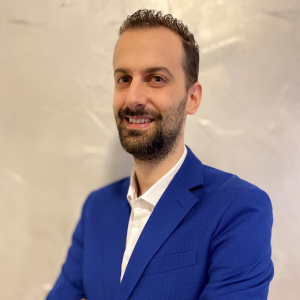 Andrea Giuliani
Andrea Giuliani is passionate about payment and fintech industry. He is an entrepreneur with the ability to develop innovative solutions that levers over both: NTT Data capabilities and international partner's network. In NTT Data, Andrea is the head of Payment Solutions practice while he masters the whole payment value chain, and he has a strong track record across European clients. <br />Graduated in Management at Bocconi University in Milan, he dedicates his free time to his passion for start-ups and fintech.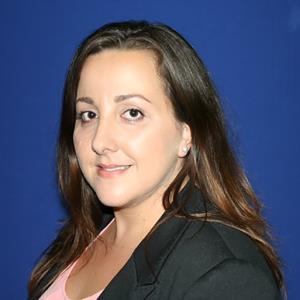 Elena Gomez
Elena Gomez is the Global Head of Instant Payments for TTS at Citi, responsible for leading the Instant Payments strategy and commercialization globally. Elena has over 20 years experience in Financial Services. Since joining Citi in 2004, she has held a number of roles within the bank - covering Network, Operations, Project and Product Management, among other functions. Through these roles Elena has supported and led multiple Payment and Receivables solutions, and built a wealth of expertise in transactional banking. Elena also plays an active role in industry forums. Elena holds a Bachelor degree in English Studies by UAM Madrid, and a Masters in Financial Services by University College Dublin.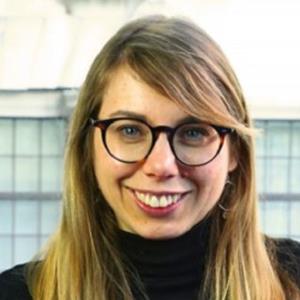 Julie Guetta
Julie leads the delivery of functional features at Partior, the trusted global network for value exchange, and focuses on revolutionising how the settlement of value, and particularly, cross-border payments, is carried out today. A finalist of the Women in Payments Rising Star Awards EMEA in 2021, Julie is an experienced payments professional in areas including payments processing schemes, standards and business process flows - the detailed mechanics of what it takes to move payments efficiently and effectively.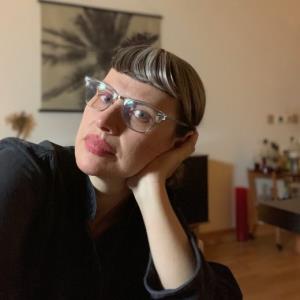 Anita Hawser
Anita Hawser is the Europe editor at The Banker. For the past 20 years, Anita has worked as a freelance journalist for a range of banking, finance and tech titles covering topics such as cybersecurity, financial crime, cryptocurrencies, payments, trade and supply chain finance. Before joining The Banker, Anita was Europe editor at Global Finance.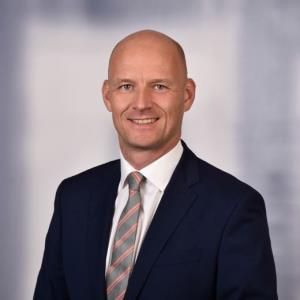 Daniel Hellmann
Daniel works as Director at Deloitte and leads the payments practice in Germany. With over 15 years of experience in the payments, IT, and regulatory domains, Daniel is a seasoned expert who has successfully led many payment projects for banks and fintechs – spanning from strategy, process optimization, risk management to IT implementation.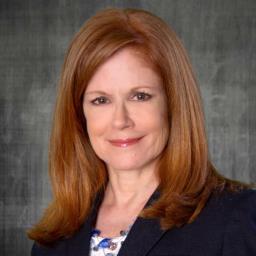 Patricia Hines, CTP
Patty has over 20 years of experience in financial services across business, technology, and operations. She has held senior technology, operations, and marketing positions at FleetBoston Financial (now Bank of America), Wells Fargo, Citibank, MuleSoft (now Salesforce), OpenText GXS, and S1 Corporation (now ACI Worldwide). Patty received her MBA from the Yale School of Management and a bachelor's degree in business administration from the State University of New York at Albany. She also holds a Certified Treasury Professional (CTP) accreditation from the Association for Financial Professionals (AFP).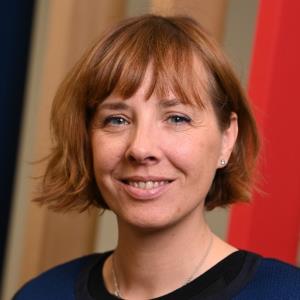 Rachel Hunt
Rachel Hunt, Head of Strategy & Growth, will be responsible for Volante's global go-to-market growth through the development of compelling customer-centric value propositions. Rachel's background includes leading real-time payments marketing for ACI, heading IDC's EMEA financial services practice, and managing global marketing for Temenos. Rachel has over 20 years' experience in the financial services technology sector having held go-to-market roles with banks, vendors, and independent research firms. She has specific experience and a successful track record in marketing for the payments technology sector, positioning software solutions in a SaaS, public/ private cloud, or on-premises environments.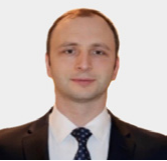 Dawid Janas
Dawid Janas is the Global Head of Clearing and FI Payments for Citi's Tresaury and Trade Solutions group. Dawid joined Citi as a Financial Management Associate (FMA) in 2007 in New York and in London and upon completion of the program he took a Product Manager role in FI Payments in 2009. Dawid became the USD Clearing and CLS Third Party Services Head where he became a chair of CHIPS Business Committee. Dawid held several roles prior to Citi in corporate finance as a country controller in Poland for a top European pharmaceutical wholesaler. Dawid holds two bachelor degrees (Finance and General Management) from Warsaw School of Economics, and an MBA from Ross School of Business (University of Michigan).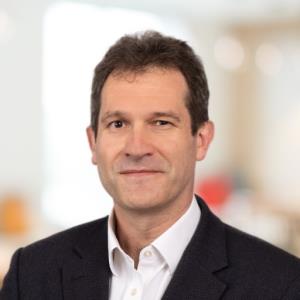 Graeme Jeffery
Over 25 years of experience in Banking, working both directly for banks and as a strategy consulting partner. Graeme was most recently Head of Transformation for Global Banking and Markets at HSBC, leading on topics such as Restructuring, Business Process Re-engineering, Operational Excellence and Automation. Prior to that Graeme was a partner in the Financial Services practice at Oliver Wyman, advising Banks, Financial Markets Infrastructure and Regulators. He is a Capital Markets expert, having worked directly for four Tier 1 banking institutions in his career in New York, London and Singapore.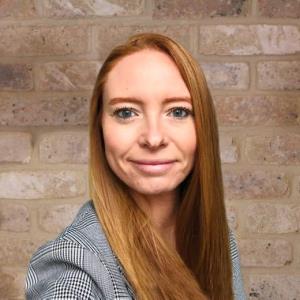 Lauren Jones
Lauren Jones has over a 13 years' experience in banking and payments. Formally, Head of Standards at Payments UK (now Pay.UK), she was responsible for the UK's standards policy on behalf of banks, government, and the wider industry. She was also involved in the early-stage development of Open Banking data standards in the UK. She has represented the UK market at ISO, European Payments Council and various groups within the European Central Bank, Berlin Group and SWIFT and has long standing experience in industry development activities and responding to the regulatory agenda.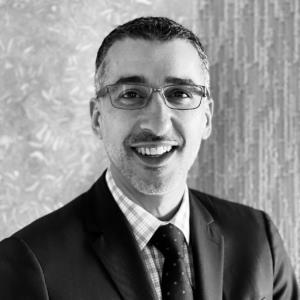 Fabian Khoshbakht
Fabian Khoshbakht is the Treasury Services head of Client Insight and Innovation at BNY Mellon. <br />Client insight, innovation and business analytics are central to driving our growth agenda across <br />Treasury Services. Fabian drivesthe strategy and agenda for Treasury Services emerging digital <br />technologies and Fintech partnerships, consulting with clients helping them to keep pace with <br />industry change and developing a deep set of analytics to support these efforts. This role requires deep understanding of client buying behaviour, industry trends, data analysis, consulting approaches and technology. Fabian has over 25 years of Treasury Services experience.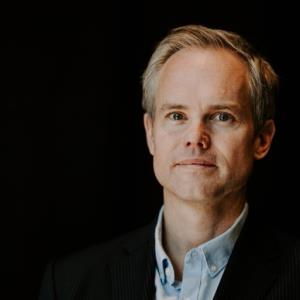 Stephen King
Stephen King started his career with Capital One as the Canadian business was just starting. Over the next decade, he would go on to lead several of their business units, with roles in strategy, innovation, credit and partnerships. The next decade of his career led him into strategy consulting, innovation and venturing within the environmental and social sector. Stephen is now combining his two decades of knowledge leading a newly created part of the business, Sustainability Solutions.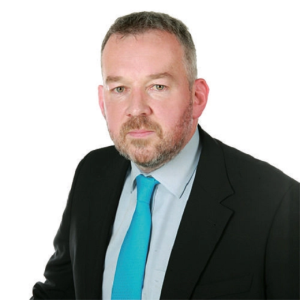 Daragh Kirby
Daragh and his team lead the go-to-market and sales execution for Intercope – presenting the value of Intercope solutions, interacting with customers, business partners and representing Intercope at industry, customer and vendor events. Daragh has over 20 years' experience in working with banks, market infrastructures and technology companies to source and provide the right solution for payments and financial messaging. Before Intercope, Daragh was the sales and solution leader for IBM's payments products in Europe. Previously, Daragh was an IT Architect/Consultant working at IBM, Credit Suisse, RBS, and Dell Computers. Daragh has a degree in Finance & Economics and postgraduate qualifications in Computer Science and Corporate Treasury.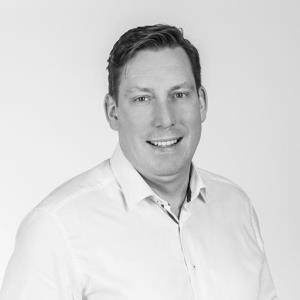 Uwe Klatt
Uwe Klatt started his career at GEVA in 1998 as a developer and completed his specialization with a Master´s degree in Business Administration in 2002 at the University of Wales, Cardiff, successfully.In 2004, he started as a Chief Executive Officer at GEVA and since then he has realized national and international projects within the payment transactions world. Some of these flagship projects were the introduction of the €uro as a currency, SEPA, Instant Payments and Request-to-Pay. Uwe Klatt is currently responsible for all strategic projects like "the digital Euro, currencies & stablecoins".
Manuel Klein
Manuel Klein is Product Manager for Blockchain Solutions and Digital Currencies at Deutsche Bank's Corporate Bank. He focusses on building products in payments and cash management for Deutsche Bank and its clients and is responsible for understanding developments of central bank digital currencies and the impact they have on the bank. Before joining Deutsche Bank, he was senior consultant in blockchain technology consulting for financial service providers at EY and asset management consultant at FactSet, a leading global financial data and analytics company.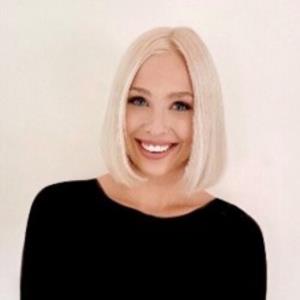 Emma Landriault
Emma Landriault is a blockchain, distributed ledger, and digital asset subject matter expert for financial institutions. She is currently working on the product management team at J.P. Morgan Onyx Coin Systems with a mandate focused on deposit tokens. Previously, she was working as a blockchain and digital asset product leader for a Big 5 financial institution in Toronto. She has spent the last years of her career advising financial intermediaries on Web 3.0 technologies, providing advisory and technical analysis in traditional banking environments across EMEA and Canada. Impact-minded, she has published work on leveraging blockchain technologies for ESG data verification, mentored the Financial Conduct Authority's DLT.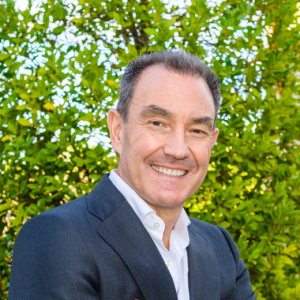 Fernando Lardies
Since 2019 Fernando is leading Santander's strategic project to evolve and transform its international business capabilities. In 2020 this project was integrated into PagoNxt. He is Santander's Board member in the European Payments Council, and in we.trade Trade Finance blockchain Consortium. Fernando has held different positions in Santander since joining in 2004. He started in IT Department as Head of Project Office and Control, and in 2005 he moved to the Global Banking & Markets Division where he spent 10 years. In 2014 he became the Head of Cash, Payments and International Business for Corporate & Commercial Banking. Before joining Santander, Fernando worked as strategy consultant for McKinsey&Co. <br />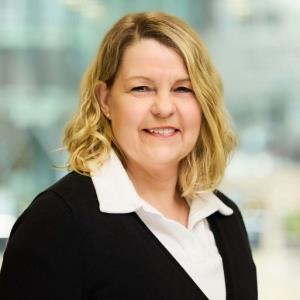 Katja Lehr
Katja is Managing Director of the EMEA Payments and Commerce Solutions Team of JPMorgan Chase. In her current role she is responsible for JPMorgan's Payment Product offerings across the regional footprint and for industry outreach and advocacy. Lehr was previously Global Head of Bank and Alternative Product Solutions at PayPal in San Jose, CA, USA, responsible for PayPal's strategic developments of all non-card based products. Before transitioning to the US, she worked for PayPal in Berlin, responsible for the build out of PayPal's EMEA payment business. Prior to PayPal, Katja was Vice President of Member Representation at the International Financial Services Association (IFSA).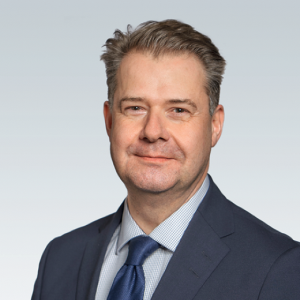 Niklas Lemberg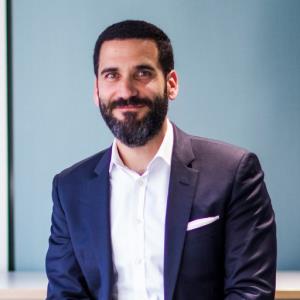 Rafael Linde
Rafa has held a variety of positions during his 20+ years in financial services. He has worked as Sales and Trader in Investment Banking – Fixed Income and Treasury - and Transaction Banking. He has also run Cecabank's UK Branch and currently leads International Development and Global Relationship Management from London. Among his responsibilities, he is the product owner of Cecabank's cross-currency solutions and is a member of Bank of Spain`s payments´ infrastructure group, AMI Pay. Rafa is also Cecabank's ICMA's Principal Delegate and sits on its Commercial and AML/TF Committees.<br />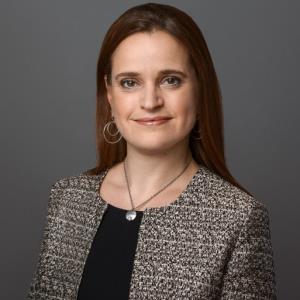 Simone Löfgen
Simone is the Global Head of Payment Platforms at Commerzbank. In her role, she is responsible for the product management, IT operations, development and delivery of Commerzbank's global cash management activities for retail and corporate clients as well as for the corresponding banking network. Simone has over 15 years of experience in wholesale Corporate Banking. She has held several management positions including Head of Corporate Banking in Commerzbank France as well as Head of International Platforms. In Commerzbank's agile transformation, she drives technological development combined with a customer centric delivery approach.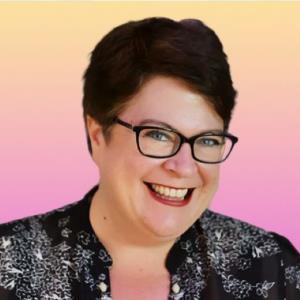 Liz Lumley
Liz Lumley is deputy editor at The Banker and host of the Functional Banking Magic and The Banker Midweek podcasts. Liz Lumley is an expert on global financial technology or FinTech. She has spent over 20 years working in the financial technology space, most recently as director at VC Innovations and architect of the Fintech Talents Festival, managing director at accelerator Startupbootcamp FinTech London and an editor at financial services and technology newswire, Finextra. She was named Journalist of the Year for Technology and Digital Finance at State Street's UK Press Awards for 2022.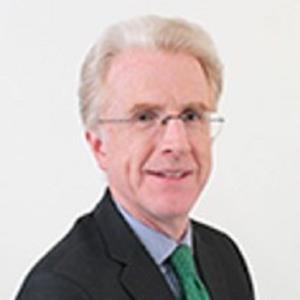 David Malley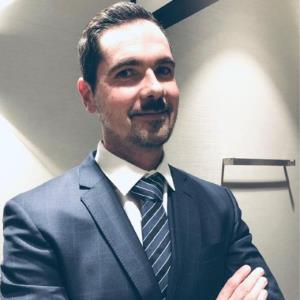 André Martins
André is a fan of teamwork and usually puts in place the best practices that he has learnt from his mentors during his professional life. Passionate and enthusiastic about creating services for Retail, SMEs & Corporate Banking and to engage clients, partners, financial entities and colleagues into a new ecosystem of shared services. Willing to be a magnet for innovation within Banking space. Creating trends for banking business as well as digital transformation & innovation.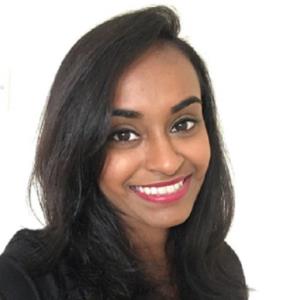 Madhvi Mavadiya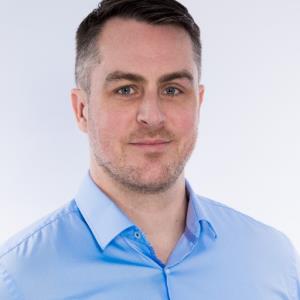 Luke McAlpine
Luke has 15 years of experience in banking, payments, and technology, and has recently been appointed as Thought Machine's first Director of Product for Payments, which involves leading, launching & scaling Vault Payments - an entirely new cloud-native payments solution that provides payment-rail agnostic best in class configuration & flexibility, following the success of the company's core banking engine Vault Core. Luke has experience on the fintech and bank sides of the industry, working on complex cross border payments solutions, open banking, real-time payments, embedded finance, and payments orchestration previously at Visa, NatWest, Barclays, and HSBC.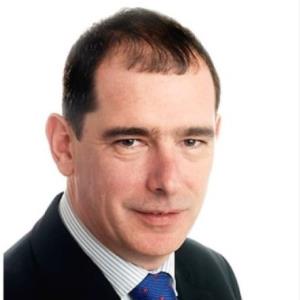 Simon McConnell
Within Treasury and Trade Solutions at Citi, Simon heads the European Clearing Business, with primary responsibilities for EUR, GBP, and CHF Clearing. Simon is responsible for the delivery of Citi's European Clearing product globally to our FI Client base and is also responsible for the regional delivery of our Cross Border Funds Transfer offering to our Corporate and Public Sector Client base. He has extensive knowledge of the European payments industry and has extensive experience leading organizational change. He is board member of the Euro Banking Association and an active industry participant. Simon is a graduate of University College Dublin (BA) and Manchester Business School (MBA).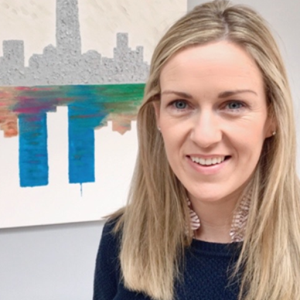 Laura McDermott
Laura McDermott is Head of SEPA Product with responsibility for SEPA Products for NatWest Group. Laura has over 20 years of experience in International Payments, starting her career in Citibank before moving to Ulster Bank and progressing to NatWest. She has a wealth of experience in Payment Schemes, Operations, Strategy and Scheme and Industry representation. Laura represents NatWest at UK and European forums, using in-depth payment knowledge and experience to develop policy positions, influencing and providing thought leadership to the industry. Laura is the NatWest EBA Shareholder representative and is the Chair of the EBA UK Country Group.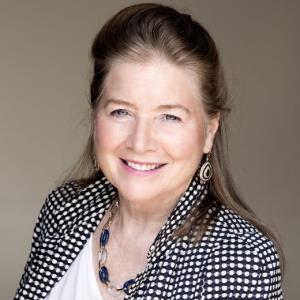 Aislinn McKibbin
Aislinn's has over 25 years' experience in business development, sales advisory and non executive Director roles. Working throughout Europe, and further afield, Aislinn has helped clients reach their strategic objectives in the core banking, Payments and Financial Compliance domains.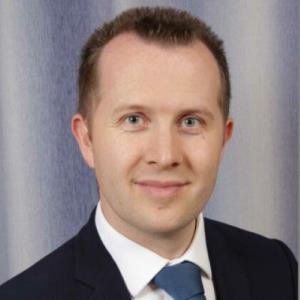 Daniel McLean
Daniel, who joined the ECB in 2013, works in the Market Innovation and Integration Division in the European Central Bank (ECB)'s Directorate General Market Infrastructure and Payments. His current focus is on the potential eurozone central bank digital currency (CBDC) – the digital euro – and the development and implementation of policies to support the ECB's 'catalyst' function, aiming to ensure the smooth functioning of financial market infrastructures. He previously worked at the Central Bank of Ireland, playing a key role in developing the Irish National Payments Plan, and before that worked in the private sector for Accenture, specialising in large-scale payment implementation projects.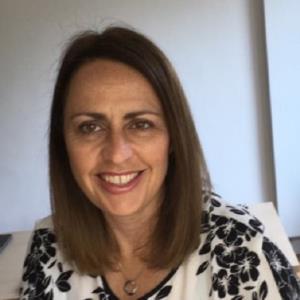 Rachel McMahon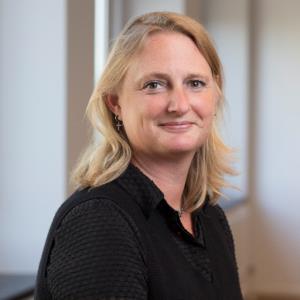 Bridget Meijer
Bridget is SurePay's New Markets Manager and expert on the pan-EU IBAN-Name check. She is a broad payments expert with a real passion for innovation. This passion drives her work and mission to implement the IBAN-Name Check in Banks across Europe and in new countries. Four countries and 100+ Bank groups are using the SurePay IBAN-Name Check (Domestic and Cross Border) with impactful results on mitigating fraud and friction in payments.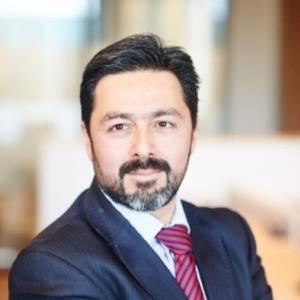 Bruno Mellado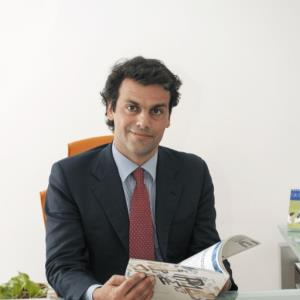 Mario Mendia
Experienced IT executive with a diversified background gained in almost 30 years of experience, Mario is Senior Vice President of TAS Group. He joined TAS in 2008 to transform the Group subsidiaries into integrated operations and develop international presence, then led the Capital Markets and Treasury BUs working for many migrations towards ISO 20022 and the Eurosystem's Target services. During the last decade Mario has deepened the knowledge of banking liquidity management, ranging from industry research to project implementations. Before joining TAS, Mario held senior positions at PwC management consulting and Eurofly airlines.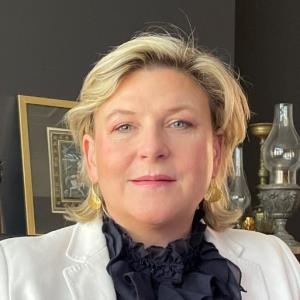 Silvia Mensdorff-Pouilly
Silvia Mensdorff-Pouilly is Senior Vice President & Head of Corporates & International Banking for EMEA at FIS. She has over 21 years of experience in payments & fintech across all areas of the value chain from consumer payments to transaction banking, having held senior roles for the past 11 years. Silvia brings diverse & extensive experience in the payments industry & financial services space, with a focus on building strong, long-term relationships. She is passionate about money movement with an emphasis on innovation. Silvia co-founded European Women Payments Network to influence change in the industry & drive diversity and is an advisory board member. She is also a member of the advisory board of the Payments Association in the UK.
Guy Moons
Guy Moons is the head of the international solution consultants on enterprise payment processing solutions for FIS. He comes with over 30 years' experience in the payment and transaction banking industry. Throughout his career, he has been focused on defining payment solutions that will enable banks to streamline their payments processing and has been instrumental in leading payments transformation for the world's top banks. He is a frequent speaker at conferences and events and is a recognized industry expert in the enterprise payments space. His expertise covers instant, domestic and cross-border payments, realtime payments, ISO 200222 migration, PaaS and Request to Pay.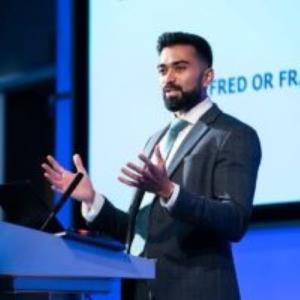 Aravind Narayan
Aravind is a Global Director of Sales Strategy & Execution for Customer and 3rd party risk solutions with primary focus on sales strategies, GTM execution strategies for solutions across our digital identity and customer screening propositions. Aravind previously worked with Amazon as their KYC product manager. Aravind has over 15 years of experience in the technology industry working with various organizations such as EMC, PwC and Amazon, living and working in the US, India and the UK. Aravind is an evangelist for disruptive technologies as a means to solve everyday problems faced by organizations, from onboarding to fraud detection and beyond. He also speaks passionately about crypto, DeFi, payments and open banking.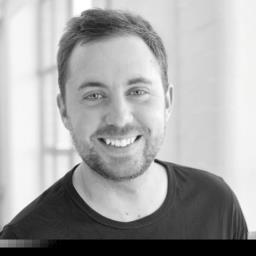 Steve Naudé
Steve Naudé is Head of Wise Platform, Wise's infrastructure offering for banks and non-banks around the world looking to improve or enhance cross-border payments for their customers. Wise Platform allows other companies to leverage the power of Wise and embed the best way to send, receive, and manage money internationally into their existing infrastructure. Today, Wise Platform is live with more than 60 banks and financial institutions across the world, including Monzo, Google Pay, Ramp and Bank Mandiri, Indonesia's largest bank by assets.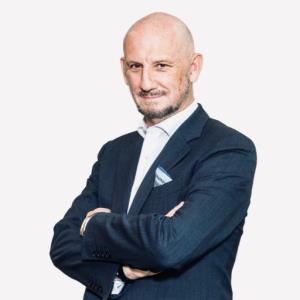 Juan Olaizola
Since 2022, Juan has been at the forefront of the development of a new payment platform with the goal of building the most efficient and innovative payments processor in Europe and the Americas. Juan joined the Santander Group in 2005 and has been instrumental in driving the bank's digital transformation, leveraging his expertise in payments, technology, and innovation. His earlier positions include COO of the UK bank and Chief Operating and Technology Officer in Santander Spain and Europe. Among other strategic projects of the group, Juan has led integrations with Abbey, Alliance & Leicester and Banco Popular. Additionally, he has held Board Director positions in Visa Europe, Payments Council (UK) and Sistema de Tarjetas y Medios de Pago.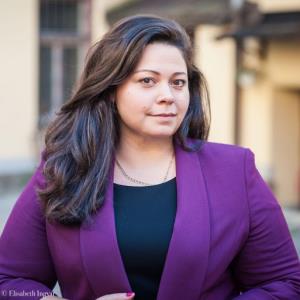 Claudia Olsson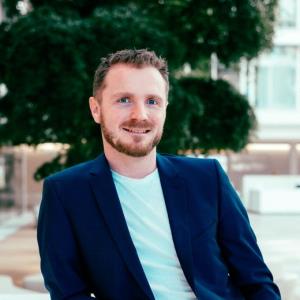 Tom Orzikowski
Tom Orzikowski is an experienced executive in digital brand management, B2B marketing, and business strategy. He has been responsible for marketing and communications at Munich-based FinTech Gini, the market leader in photo money transfer, among other things, since 2020. He has also been complementing the corporate strategy team since 2021. His passion and focus are on the rapid growth of payment solutions that magically simplify the lives of banking and insurance customers. Before joining Gini, Tom was responsible for marketing, business strategy, and partnership development with European media groups and operational management as Co-Founder of the US startup eyecandylab. He also founded a multi-award-winning digital communications agency.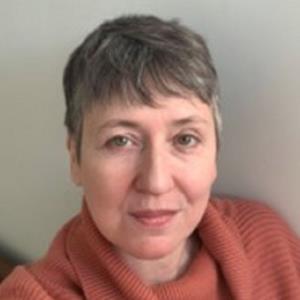 Marianne Pauwels
Marianne Pauwels has 15 years of experience in the payments industry and is the SVP, Product Management for Mastercard Cross-Border Services, which enables international payments directly to bank accounts, mobile wallets, cards and cash payout locations and has a strong real-time footprint. Before joining Mastercard, Marianne was a member of the management committee of cross-border payment specialist, HomeSend, which is now owned by Mastercard and was one of the first companies to enable cross-border transfers to mobile wallets. Prior to this, Marianne worked in telecommunications and in banking.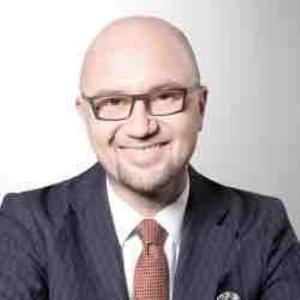 Andrea Pennacchia
Andrea is a senior manager with 30 years of experience in the Financial Institutions and a demonstrated history of business transformation, restructuring and integration. As Executive VP in Nexi Group, he is now responsible for payment services and products development and offer to Banks and Public Administrations. Before joining Nexi, Andrea has gained transversal knowledge of Financial Institutions by holding positions in various sectors, as General Manager of an Online and Financial Advisory Bank, CEO and General Manager of an Asset Management Company and deputy General Manager of an Insurance Company, after helding the role of Head of Strategic Development and Head of Organization in a leading Italian Banking Group.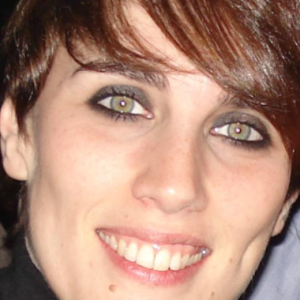 Maria Del Pilar Castellanos
Pilar Castellanos is responsible for the Open Banking global API catalogue and the API Centre of Excellence. The goal of this center of excellence is to create standards and best practices that ensure that external APIs are built with an excellent and consistent developer experience (DX). She joined BBVA in 2007 and has worked in different positions in the bank, starting as an IT auditor, followed by digitization of retail processes, strategy of corporate non financial KPIs and insurance innovation.Pilar is a Computer Science Engineer from the University of Castilla La Mancha (Spain).<br />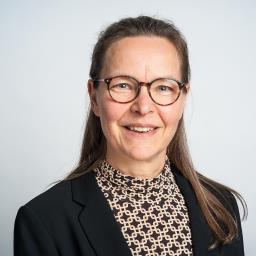 Petra Plompen
Petra Plompen has been working in transaction banking since 1997. She was responsible for the implementation of euro payments infrastructure developments within international banks such as ABN AMRO Bank and The Royal Bank of Scotland, both for high value and commercial payments. She joined EBA CLEARING in 2015 as a Senior Manager in the Service Development and Management Unit with a focus on the EURO1/STEP1 Services and the RT1 Instant Payments Service. Currently she is leading New Initiatives at EBA CLEARING, including the R2P Request to Pay Service, immediate cross-border payments (IXB) and the Fraud Pattern and Anomaly Detection solution, meeting the needs of PSPs and their customers in the evolving payments landscape.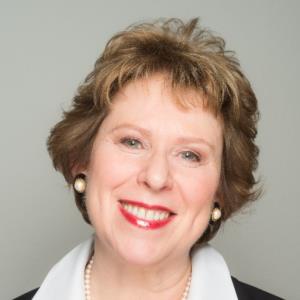 Kate Pohl
Kate Pohl started her career at BNY in NYC. She later moved to Frankfurt as SRO & Co-branch Manager. Kate joined Chase AG in DE and later ABN Amro as GTS Hd. for DE & CEE. Kate moved to Amsterdam to create & lead Global Implementation Mgt. and later Compliance for GTS, IT, & Ops. Returning to Frankfurt for Citigroup in 2008, Kate took on the role of GTS Head for DACH. She joined ING Bank DE in 2014 to head TS Sales and in 2016 became Hd. of Innovation for DE/AT. Since 2018, Kate Pohl has worked as a Freelance Consultant, Advisor and Coach in financial services. In addition, she developed the strategy and led sales for Traxpay for 3 yrs. Kate continues to be a facilitator for EBA and a coach working with The Core Leadership Institute.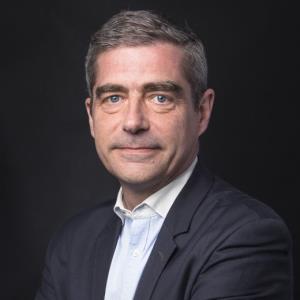 Marc Pomes Bordedebat
Marc Pomes Bordedebat leads the Euro Clearing team for Global Payments Solutions at HSBC. Based in Paris, Marc ensures HSBC entities and FI customers are served for their euro payments needs through HSBC Continental Europe access to Euro Clearing systems. Marc has over 30 years of banking and third-party providers experience with more than 25 years in cash management and international payments. Prior to his current role, Marc spent 15 years with SWIFT in Belgium, developing standards and then providing expert's support to Financial Institutions, high and low value Clearing Systems adapt to the evolving context of international payments.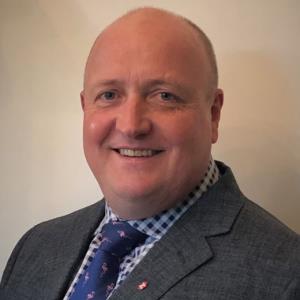 Craig Ramsay
Craig joined HSBC in 2014 and is Global Head of CS and Alliances, CMB Platforms. He works with corporates to capture the BaaS B2B market. He was led for HSBC working with Oracle NetSuite which launched Sept 22. Previously he was in Global Payment Solution as global innovation head his role explored Embedded Finance, CBDC, DLT, APIs, Cloud, ML / AI, biometrics to create new propositions / revenue for HSBC. He active in the evolution of Central Bank Digital Currencies (CBDC) and is HSBC representative for the World Economic Forum CBDC working group. Craig has over 20 years of experience of innovation within financial services and attended University of Hertfordshire and obtained a Masters in Mechanical Engineering. <br />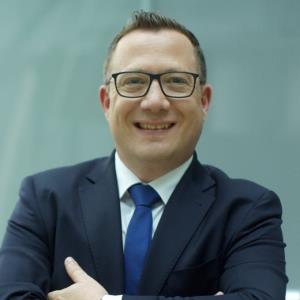 Marc Recker
Marc Recker is Global Head of Product, Institutional Cash Management (ICM), at Deutsche Bank where he is responsible for the strategic development and positioning of cash clearing products for Deutsche Bank globally. The ICM Product function is an integral component of the bank's franchise in terms of strategic direction, product development well as identifying and executing growth opportunities. Marc has been engaged in the financial services industry since 1998 and represents Deutsche Bank in various industry forums/working groups.<br />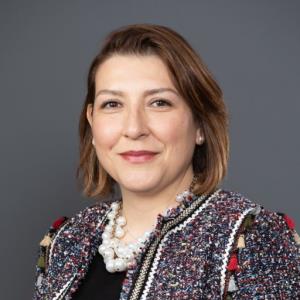 Amelia Ruiz Heras
Amelia is a Senior Director at Finastra with over 20 years' experience in the payments industry and leads the global Solution Consulting organization for Finastra's Payments business. Amelia and her team design and develop solutions to help clients respond to business and regulatory requirements in the bank-to-bank payments ecosystems while enabling their payments modernization and transformation journeys. As an industry leader in cloud-native solutions, Amelia also helps drive payment innovation at Finastra. Amelia is equally passionate about her clients' success as she is about Payments.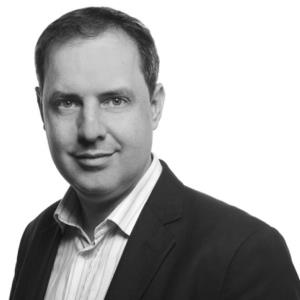 Paul Ruskin
During Paul's 24 years with Trace Financial he has seen all aspects of the challenges organisations large and small face when implementing solutions such as MT and ISO 20022 coexistence and knows the best practices to build future proof, easily maintainable solutions that make Transformer the most powerful tool on the market.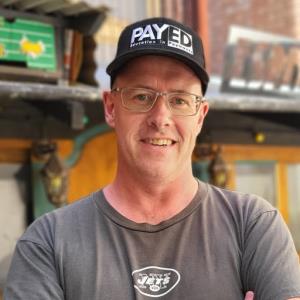 John Ryan
John Ryan, is a qualified accountant, and seasoned Entrepreneur who has co-founded the Emerging Payments Association Asia and more recently founded PayEd – Education in Payments, delivering globally. He has over 30 years of wide ranging fintech, business development, and strategy experience, in capital markets, payments and investor communications. He is a published author, mentor, speaker, consultant, policy advocate, trainer and often a judge in regional and international industry awards. He is the Author of "Unleash your Career in Payments". He also sits on the Advisory Board of Emerging Payments Association Asia.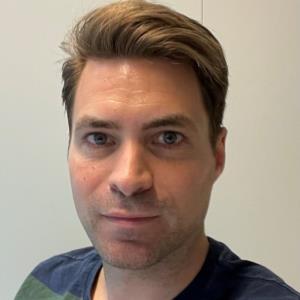 Edwin Sanders
Edwin Sanders works at Rabobank, where he is Lead Strategy for Payments. He has over 10 years retail banking experience in different roles. In his current role, he defines long term strategies and create partnerships around payments to safeguard and grow the daily engagement with customers. In his work he covers a broad range of topics that might impact the lifelines with the customers like CBDC, open banking or the competitive playing field in the future. Edwin has a masters degree in Economics.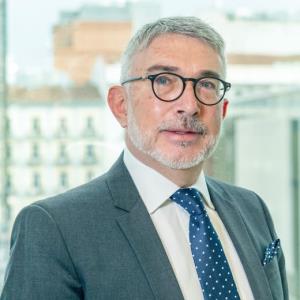 Javier Santamaría
Javier bring solid experience on boards of directors and a proven ability to build consensus and balance in complex or uncertain situations. Javier draws on a long professional career in finance and payments and a continued dedication to teaching and life-long learning. Javier aspires to get the best out of creativity and innovation. He cherish a collegial working environment driven by irreproachable ethical conduct, open-mindedness and independence of criteria. Javier looks forward to offering my commitment and leadership and to fostering collective successes through sensible effort at work. Javier is Chair of the European Payments Council (Brussels), Chair of Iberpay (Madrid).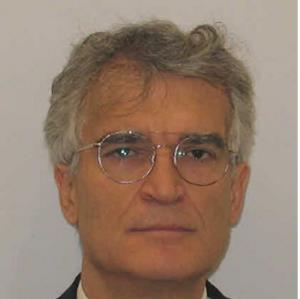 Carlos A. Sanz Luengo
Carlos Sanz joined Banco de España in 1993 and has had various positions since then, mainly in the monetary policy and reserve management areas (from 1999 to 2018). He was appointed as Director of the Payment Systems Department in 2018, with operational, oversight and policy responsibilities over Spanish payment and settlement infrastructures and supervision responsibility over payment service providers. He is a member of the Market Infrastructure and Payments Committee of the European System of Central Banks (ESCB) and of the Committee on Payments and Market Infrastructures of the Bank for International Settlements (BIS) .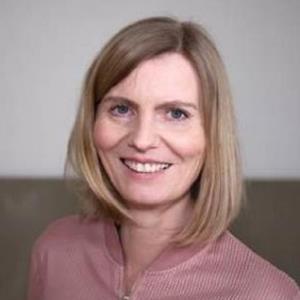 Simone Satan
Simone is responsible for the value articulation and market support of BNY Mellon's Digital Channels solutions. Her global team assures that we are offering optimized digital solutions and connectivity strategies that meet the needs of our clients. Simone previously headed the TS Relationship & Business Development business for Germany, Austria and the CEE Region. Prior to re-joining BNY Mellon, Simone spent 6 years with Visa in a Senior Relationship & Sales Management role. With more than 20 years experience in the payment field Simone has a deep understanding of the client base, their business models and needs paired with a prof ound knowledge of Treasury Services' products including new payment technology & solutions.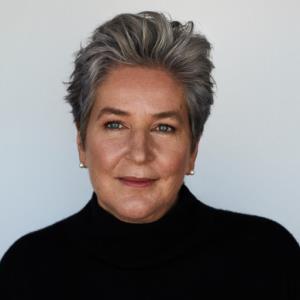 Isabel Schmidt
Isabel Schmidt is a senior executive with over 20 years of experience in global cash management driving strategic planning and business development, product and market management and risk and regulatory management. She has a strong track record of driving change and generating sustainable bottom line contributions and proven experience building and managing diverse, highly motivated and results oriented teams. Isabel is currently responsible for BNY Mellon's Direct Clearing and Asset Account Services products. In this capacity, she shapes and executes the product strategy for our USD, EUR and GBP clearing services to our domestic and global clients and our banking and cash management services for NBFIs.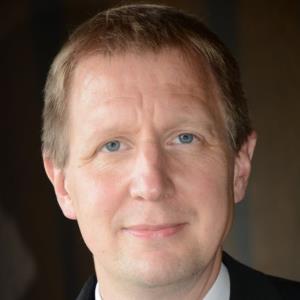 Dirk Schrade
Dirk Schrade is Deputy Director General of the Payments & Settlement Systems Directorate at the Central Office of the Deutsche Bundesbank in Frankfurt. After school and finishing his studies of business administration at the Bundesbank University of Applied Sciences he worked for many years in the branch and Main Office of the former Land Central Bank in North-Rhine Westphalia. In 2000 he joined the Payment Systems Policy Division at the Central Office of the Bundesbank in Frankfurt, focusing first on individual payment systems/RTGSplus and then on the project TARGET2. Since then, he is dealing, inter alia, with policy issues on domestic, European and international payments as well as securities settlement.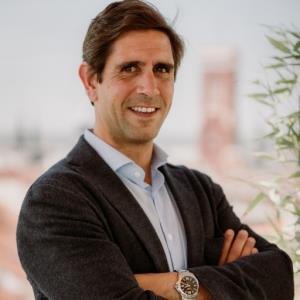 Jose Maria Seisdedos
Based in Madrid, Jose Maria Seisdedos is a member of the Institutional Banking team at Banking Circle leading the region across Southern Europe. Jose studied Economics at university in the UK, Portugal and Spain, and has worked in banking and finance over 15 years. Jose joined Banking Circle in Sep'22 and leads the efforts to introduce Banking Circle in the Southern European region to Institutional clients and Fintechs. Jose is responsible for leading business growth in Spain, Portugal and Italy by building a strong network of relationships, leading the marketing and communication strategy and ensure continued success and expansion of Banking Circle's market position.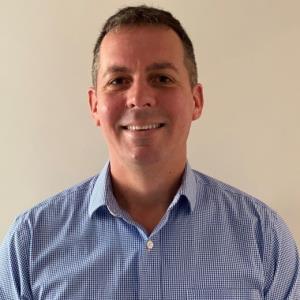 Justin Silsbury
For over 25 years Justin has worked within Cash & Liquidity Management. Justin joined Finacle in November 2020 as Lead Product Manager for Cash Management. Prior to Finacle, for 5 years Justin was head of Liquidity Management at Intellect Design Arena. Before joining Intellect Justin worked for JP Morgan in a number of roles including Portfolio Manager, Operations Manager and Product Manager. In Justin's current role, he is responsible for driving the product roadmap to achieve a product solution suited to regions and customers, drive business requirements and prioritisation, understanding competitive deficiencies and incorporating into the product strategy.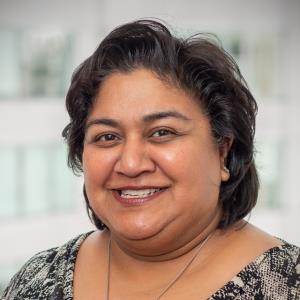 Deepa Sinha
Deepa Sinha is the VP of Payments & Financial Crime at the Bankers Association for Finance & Trade (BAFT), a subsidiary of the American Bankers Association (ABA). She leads the association's payments, cash management, and financial crime-focused initiatives. Prior to joining BAFT, Ms. Sinha accumulated more than 25 years of treasury and cash management experience at both corporations and banks. She formerly served as Treasurer at Caliburn International, now Acuity International, where she oversaw cash forecasting, working capital and debt management, and implemented policies and banking technology to support all core treasury functions. At the Carlyle Group, she developed the cash management, FX and banking platforms.
Sara Solana Quesada
Sara Solana (MScs in Physics) has an international career of more than 20 years in banking. Working for a wide range of institutions, from local to international Global Transactional Banks; her experience is broad and goes from Correspondent Banking, Trade and Supply Chain solutions to Financial Analysis. Today at SWIFT as Senior Relationship Manager. Passionate about how much a team can achieve when inclusivity is a reality, and supporter of any structural change that helps corporations to reach real equality. She is also a mother of three.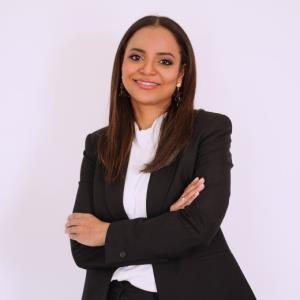 Fanny Solano
She is the Head of Digital & Retail Regulation, Transparency & Implementation Management. She is in charge of defining CaixaBank's position in key regulatory areas that impact the digital & retail businesses of the bank. She is responsible of the Digital and Innovation Regulation Expert Group at CaixaBank. She is member of the Digital Euro Market Advisory Group (MAG) at the European Central Bank. In close cooperation with the business units involved, she has been responsible for the implementation of new regulations. She has been the leader or member of different projects related to the implementation of rules regarding Payments (PSD2). Additionally, she has participated in Bizum and Iberpay initiatives.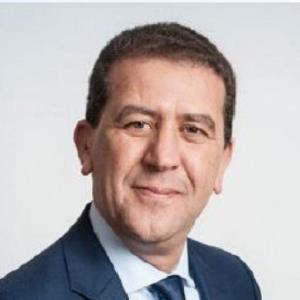 Raouf Soussi Laghmich
Raouf Soussi works at BBVA, where he is in charge of payments strategy for companies. He has more than 20 years of varied experience in banking. He joined BBVA Group in 1993, participating in opening of BBVA subsidiary in Casablanca (Morocco), after, he held various positions in the IT Department (2002-2007), as Business Partner, Project Manager (2007-2011) and International Transaction Services in charge to develop global solutions for Corporate and Commercial Clients worldwide. He is a board member at European Payment Council (EPC) and at EBA Clearing.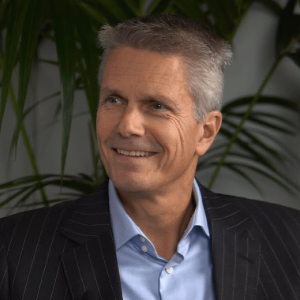 Martijn Stoker
Martijn Stoker is a Managing Director and the Head of Liquidity and Account Solutions for J.P. Morgan in Europe, Middle East & Africa. In his role, Martijn leads the firm's product development strategy for liquidity management, account services and escrow across the region, ensuring financial institutions and corporations benefit from an integrated approach across the Corporate & Investment Bank. During his 20+ year career, Martijn has held a number of senior product and sales management roles including Head of Liquidity and Escrow services APAC and Global Head Liquidity Business Development in New York.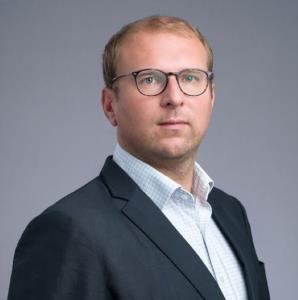 Fredrik Tallqvist
Fredrik works as the Regional Representative for Finland and the Baltic countries at EBA CLEARING. He has +15 years of experience in the financial sector with focus on payments. Before joining EBA CLEARING earlier this year, he has worked for BearingPoint, Aktia Bank and Citibank.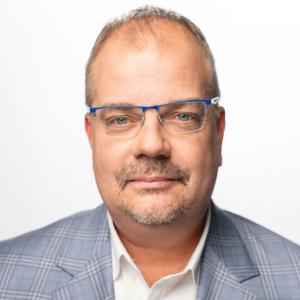 Shawn Van Raay
Shawn Van Raay is a seasoned payments leader with a deep focus on developing diverse and committed teams. A payments champion, Shawn drives the execution of payment modernization programs across all channels, keeping members and stakeholders engaged and informed. Shawn has over 20 years of comprehensive technology and business experience and comes from a financial institution background, most recently CIBC, where he led teams involved in high-value and everyday payments, payments data, services and infrastructure, and payment innovations.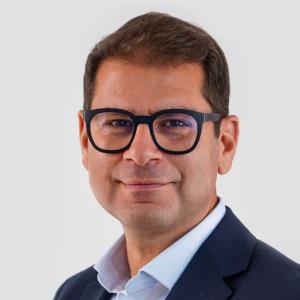 Gilbert Verdian
As Founder and CEO of Quant, Gilbert is focused on unlocking the power of blockchain for everyone, to create an empowered, interconnected world. Gilbert has more than 20 years of cybersecurity experience and C-level accountability as a CISO, CIO and CTO. He has worked in government – for Downing Street, HM Treasury, the Cabinet Office, Ministry of Justice and NSW Health – and has also served in the private sector, at Mastercard, Vocalink, CSC, EY, PwC, BP and HSBC. With a keen interest in disruptive technology, Gilbert established the Blockchain ISO Standard TC307 initiative in 2015 and is the Convenor of the Interoperability working group WG7 for ISO.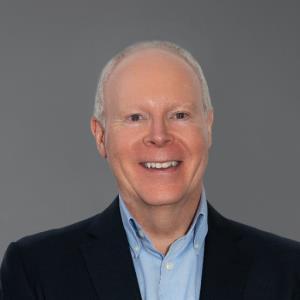 Alan Verschoyle-King
Alan is the Head of EMEA for RTGS.global, joining the firm earlier this year. During his career, Alan has held a series of senior leadership positions with banks such as Citi, Barclays, ABN Amro and BNY Mellon. He has worked in Amsterdam, Frankfurt, London and New York in roles such as Global Head of Business Development, Global Head of Product Management, Regional Business Head and Global Head of AML Compliance. Alan is a qualified lawyer with extensive banking experience in payments, liquidity management, FX, treasury management, risk management and trade. An acknowledged subject matter expert and thought leader, Alan is a regular speaker at leading industry events as well as acting as an advisor to a number of C-suite leadership teams.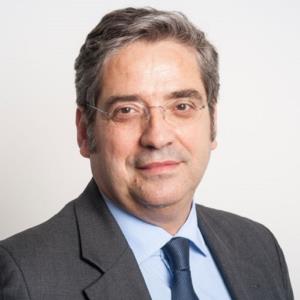 José Vicente
José is Vice Chair of Euro Banking Association. Recently has assumed new responsibilities as Deputy Manager in the Corporate and SME Marketing Division. Before that, he was responsible for the Payment Systems and WU Unit of Millennium bcp, with responsibilities in the evolution of SEPA Payment Systems (Single Euro Payments Area), including Instant Payments and in the framework of PSD2 and Open Banking, at planning and implementation level. José has also worked abroad in the International Division of Millennium bcp, with management responsibilities in several business areas, such as Corporate Financing, Treasury, Credit Risk Analysis, Central Bank Reporting, Fiduciary Services for Banks and Companies, and Operations and Payments Division.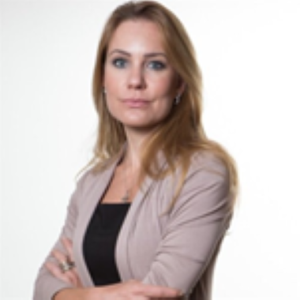 Renata Vilanova Lobo
Renata Vilanova Lobo is the Head of Global Clearing for J.P. Morgan, being responsible for clearing infrastructure, product, solutions, and services related to cross border payments provided globally. Renata leads the product development and maintenance, go-to-market strategy and client messaging of cross border payments solutions globally offered to Financial Institutions and Corporate clients. In this role Renata has responsibility for providing strategic direction, leadership and oversight for the global correspondent banking business, working with J.P. Morgan stakeholders to deliver safe and effective cross-border payments solutions.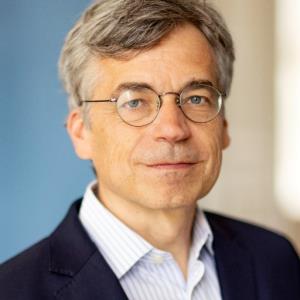 Dr Hubertus von Poser
Dr Hubertus von Poser is a member of the board of management of PPI. Dr v. Poser is head of PPI's consulting and project unit for payments, leading a team of more than 120 payments experts in Europe. He started his career in the financial services sector in 1995 at Bankgesellschaft Berlin AG. In 2001, he started working in the consulting business. Before joining PPI, he worked for KPMG Consulting and Capgemini Consulting. For almost 20 years, Dr v. Poser has had his focus on the payments industry, covering all aspects from strategy and business to IT consulting.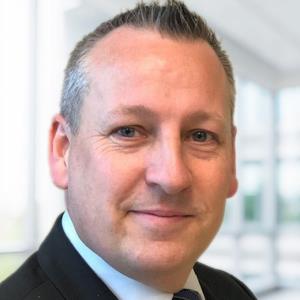 Ainsley Ward
With considerable international banking, cards and payments experience, Ainsley is an industry thought leader and business development lead for CGI's Payments Solutions. Previously he worked on payment modernization and open banking in Canada and as an SME in Belgium. Bringing experience from working with banks on every continent, Ainsley is well versed in the demands of payment market modernization, finding opportunities from mandatory change, and guiding banks to better outcomes, representing many of his clients in industry working groups and committees including with the EPC and ECB. He is currently co-chair of the UK's Digital Pound Foundation Payments Working Group.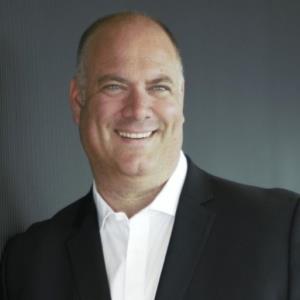 David Watson
David has an international career spanning more than 20 years in the financial services industry. Prior TCH David was with Swift, the Global Financial Messaging provider, where he held roles as Chief Product Officer, responsible for the company's product engineering, development, and innovation and prior to that as Chief Strategy Officer, where he had responsibility for market and competitive intelligence, strategic planning, thought leadership, and execution on key strategic initiatives for the company. Prior to Swift, David spent nearly 17 years with Deutsche Bank where he served in commercial, product and leadership roles, including Global Head of Product, Global Transaction Banking, and as Head of Cash Management Americas.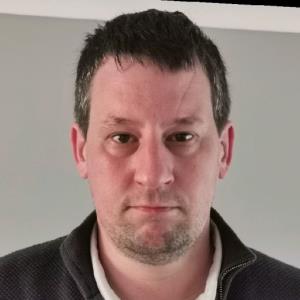 Paul Williams
Paul is a Solution Architect at Engine, Starling Bank's Software-as-a-Service arm. Engine delivers Starling's market leading cloud native banking platform to financial institutions around the world. Paul has over 20 years experience in engineering, having held engineering roles at IBM and Goldman Sachs before joining Starling Bank four years ago. At Engine, Paul works closely with clients to develop appropriate solution designs to ensure delivery of a secure, resilient and robust implementation of the platform. Before joining Engine, Paul was lead engineer for Starling Bank and has been instrumental in ensuring the bank's success in the UK market for retail and SME banking.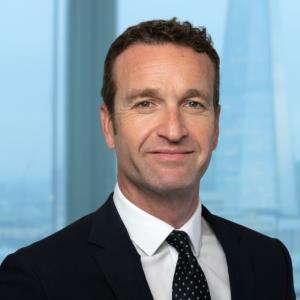 Gareth Wilson
Gareth Wilson leads the FS SBU UK Banking and Capital Markets business in Capgemini. His Financial Services industry knowledge in Banking & Payments, combined with an ability to shape and deliver large scale Business Transformation Programmes has been evident throughout his 28-year career. Gareth is passionate about building high performing teams and trusted long term client relationships. Gareth is married to his wife Madeline of 25 years and has two grown up daughter in Stephanie and Francesca. Outside of work, Gareth is a keen cyclist, and this year is embarking on a nine-day ride from Land's End to John O'Groats raising funds for the Princes Trust.<br />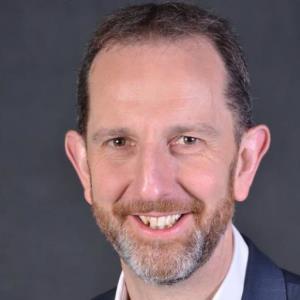 Simon Wilson
Simon has a wealth of experience across the Financial Services industry globally, particularly in the area of payments modernization. He has worked for leading software providers across the Fintech space including ACI Worldwide, Icon Solutions, Volante and Token where he had a particular focus on real-time payments and Open Banking. Simon has a unique appreciation of client needs and is skilled at building teams to provide modern solutions that help clients transform and differentiate. In his role at valantic FSA he leads one of the most innovative and upcoming organisations in the market leveraging the XGen low code / no code platform to help clients modernize in areas as diverse as payments, Crypto and post trade automation.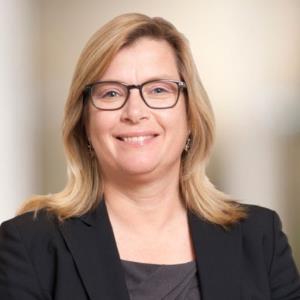 Jenny Winther
Jenny Winther has more than 25 years' experience in working with payments & payment infrastructures. She is currently working at Handelsbanken as Head of Payment Schemes. Before joining Handelsbanken, she held a key role in the ongoing transformation of the Nordic payment infrastructure as Secretary General for the Nordic Payments Council (NPC). Prior to joining the NPC, Jenny worked for the Swedish clearing organisation Bankgirot as Head of Payment Products and Services with responsibility for all payment and clearing services. Jenny also has a background as a business consultant in payments and payment infrastructure.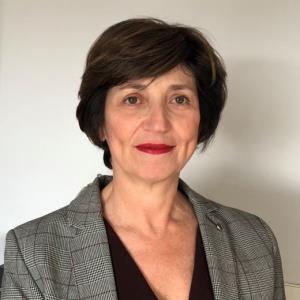 Michèle Zaquine
Michèle Zaquine leads the European Payments Propositions and Commercialisation team for Global Payments Solutions at HSBC. Based in Paris, Michele leads a team who provide client consultancy and Thought Leadership, delivering key propositions specialising in treasury payables and receivables solutions. Michèle has over 30 years of banking experience with more than 10 years in Cash Management, and prior to her current role, Michèle spent 10 years in Trade developing strong relationships with customers both in France and abroad, structuring new products and managing the Commercial Banking sales teams. Michèle has deep experience of the European market.<br /><br /><br />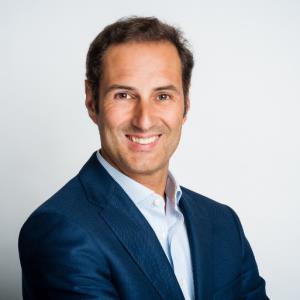 Tarik Zerkti
20 years experience in the European payments industry, digital transactions and e-commerce. After starting his career at ING and then Dexia in Brussels, Tarik joined EBA Clearing in 2005 in the Operations unit. He later co-founded MyBank followed by Open Banking Europe and is now CEO of PRETA, the spin-off and fully owned subsidiary of EBA Clearing. Tarik also acts as advisor at Ecommerce Europe, member of the Open Banking Working Group at the Euro Banking Association, member of the EPC SPAA multi-stakeholder group and member of the Advisory Board of the StartLAB.Brussels.